WHAT: Solo exhibition in the Underground
WHO: Adrianne Watson
WHEN: Opening Reception: Friday, June 4, 2010 | 6:00 - 9:00 p.m.
Gallery Talk: Saturday, June 5, 2010 | 12 noon
Exhibition continues through July 24, 2010
WHERE: Underground, Lower level of the Bemis Center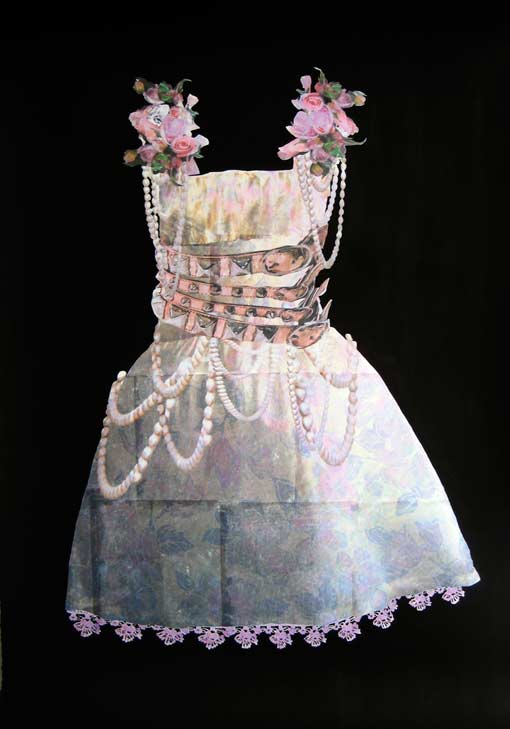 Adrianne Watson's studio practice attempts to unite two entirely different experiences: living in the Philippines during World War II and growing up in rural Nebraska. As a second-generation immigrant living in the rural Midwest she experienced an enormous disconnect from her Filipino heritage. Basing her art work on my grandmother's stories as well as on her Nebraskan childhood, Adrianne create a union of Filipino cultural symbols, young children and wartime machinery. The result is a disarming yet sincere effort to gain familial understanding across the generational divide.
Adrianne Watson was born in Chadron, Nebraska. She received her BA in Art from Hastings College (2005) and her MFA from California College of Art, San Francisco, CA (2008). Her work has been shown nationally. She currently lives in Omaha, NE.
In the news:
Identity Check by Michael J. Krainak, courtesy of The Reader, June 16, 2010
Underground Sponsors:


Additional Sponsors:
Clark Creative Group
Quail Distributing
Upstream Brewing Company
Warren Distribution
Categories
main event calendar
Current Exhibitions