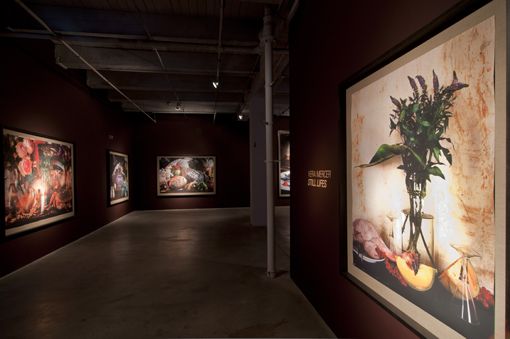 January 14–April 9, 2011
Opening Reception: March 16, 7pm
Artist Talk: January 15, 12pm 
Still Lifes is an exhibition of 11 major photographic works by the Omaha-based photographer Vera Mertz Mercer. Still Lifes is Mercer's first ever solo exhibition in the United States and seeks to establish a critical dialogue in her home surrounding her current work. Mercer's large scale photographs of food — vegetables and animals — are decadent and comical, grotesque and alluring. Although the works connect with the compositions of 17th Century Flemish and Dutch still life painting, their direct use of food as subject and visual strategies are wholly contemporary. The works are unsettlingly rich yet possess a levity and tenderness that open up their rigorous construction. 

Mercer's first photographs surrounding food were made in 1960 in the legendary Paris marketplace Les Halles, just prior to its demolition. Those naturalistic and evocative images document the raw materials of the market — monolithic beef sides, blood smeared aprons, a decapitated steer head — and its butchers' culture. The Les Halles images, alongside photographs of Parisian cafes, were installed as large scale murals in the French Cafe, a restaurant opened in Omaha in 1969 by the Mercer family and designed by Cedric Hartman. After producing additional murals for restaurants in Hong Kong and Tokyo, and opening additional restaurants in Omaha, Mercer began to arrange and photograph still lifes in 2004. Working out of her studios in Omaha and Paris, the still lifes are meticulously composed, lit predominantly with candles, and their contents are often taken straight to the kitchen after being photographed. Mercer's iconography revolves around an omnivore's sense of food, and these deep-hued images careen from a seemingly alert deer's head poised on a platter or a skinned supine rabbit to an elegant, but melancholically reclining red headed woodpecker who shares its plate with perfectly ripe rasberries and a slumping slab of brie. These works' extreme scale, spatial depth, sensuous lighting and adventurous compositions far exceed traditional food photography; they occupy space more closely associated with contemporary painting or performance. 

Still Lifes is curated by Hesse McGraw, Bemis Center chief curator.

The exhibition is accompanied by the publication Vera Mercer: Photographs and Still Lifes, edited by Matthias Harder. About the Artist Vera Mercer was born in Berlin in 1936. After initially studying modern dance, Mercer moved to Paris in 1958 with her then husband, artist Daniel Spoerri. Along with Spoerri, she was a member of the avant-garde community now known as the "Nouveaux Réalistes." Often serving as the photographer for this group, Mercer was first known for her portraits and documentation of Jean Tinguely, Niki de Saint-Phalle, Eva Aeppli and Spoerri and of artists including Marcel Duchamp and Robert Rauschenberg, Norman Mailer and Andy Warhol. After meeting her current husband Mark Mercer in Paris, the two moved to Omaha in 1970 where they began to organically develop the Old Market district. Over the last 40 years the Mercer's have transformed the Old Market neighborhood through an artist's sensibility, achieving a sustainable urban anomaly that is unique in the United States. Now the owners of two restaurants, the Mercers continue to play integral roles in Omaha's art and food communities. In 2011 her work will be the subject of a major retrospective at the Centro de la Imagen in Mexico City.

Press Appetite for Art: Still Life Photos Place Mercer at Head of Table | Michael J. Krainak, Review | 4.28.11 Drop Dead Gorgeous | Michael J. Krainak, The Reader | 3.17.11 Lively Still | Nichole Aksamit, Omaha World-Herald | 2.20.11 The Bemis Center for Contemporary Arts is presenting a large-scale photography exhibit featuring 11 major photographic works | Cheril Lee, KIOS | 2.12.11

Exhibitions Presenting Sponsor: Omaha Steaks Sponsors: Chris Headley | OmahaComputerHelp.com, Clark Creative Group, Justin V. Allen Design + Development, Larry Gawel Photography, Nebraska Arts Council, Quail Distributing, Sherwin Williams, The Sound Environment, The Andy Warhol Foundation for the Visual Arts, Upstream Brewing Company, Visions Custom Framing and Warren Distribution Still Life Dinner Sponsors: The Boiler Room, La Buvette The artist would like to thank Paul Dreher, Edward Rasmussen and Judy and Jim Wigton for their support of this project.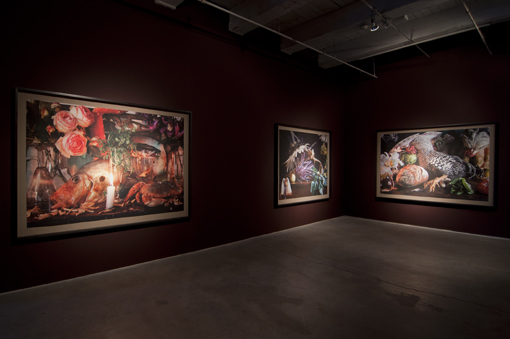 Crab, Paris (2009), photograph, 68x91x4 inches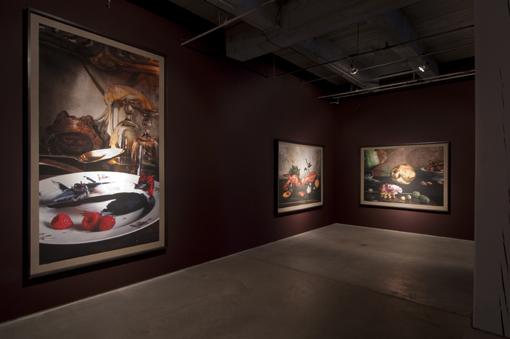 Redheaded Woodpecker, Paris (2009), photograph, 117x68x4 inches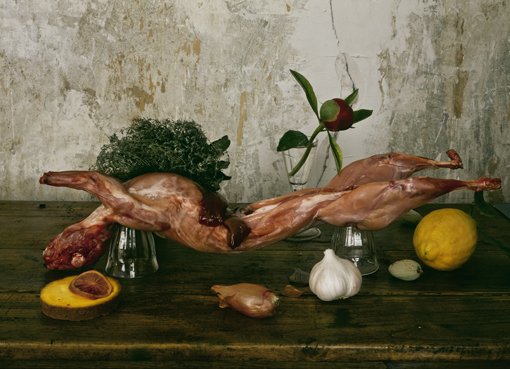 Nude Rabbit, Paris (2010), photograph, 68x91x4 inches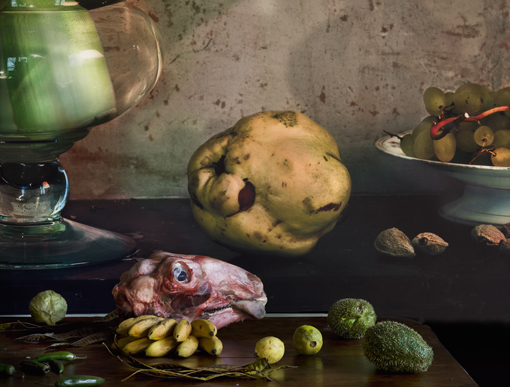 New Day Together, Omaha (2010), photograph, 68x86x4 inches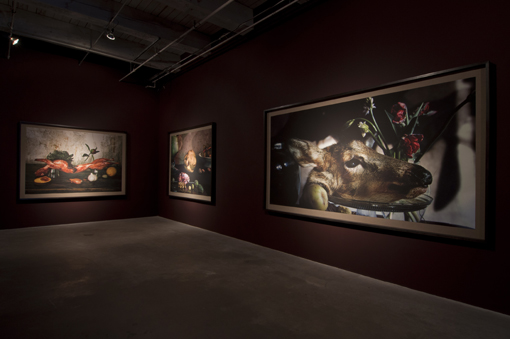 Deer Head, Omaha (2009), photograph, 68x121x4 inches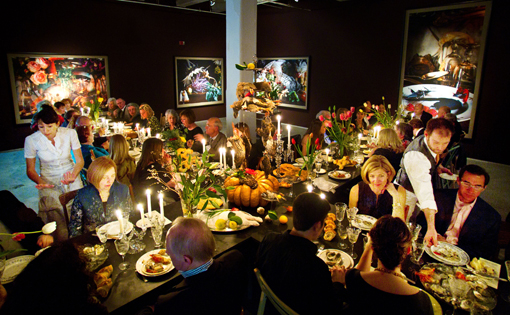 Still Life Dinner, March 16. Photo by Chris Machian | minorwhite studios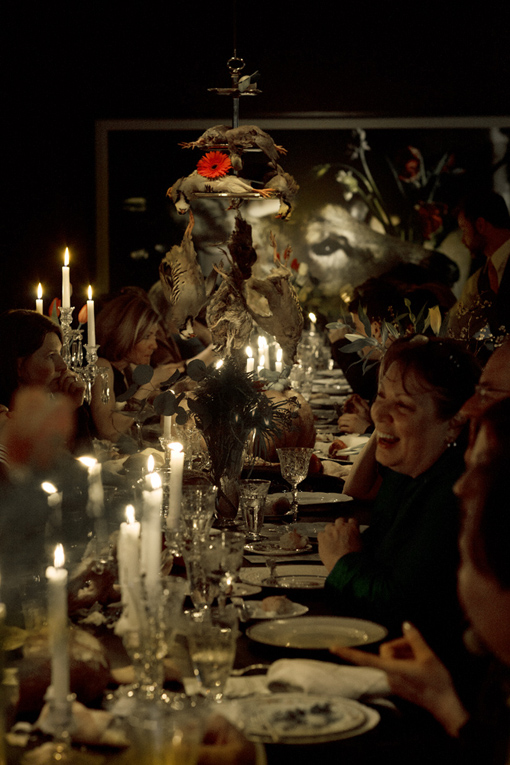 Photo by Vera Mercer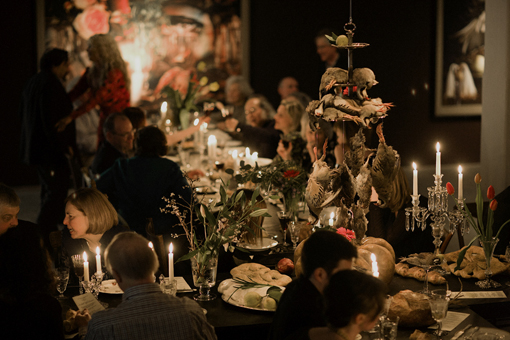 Photo by Chris Machian | minorwhite studios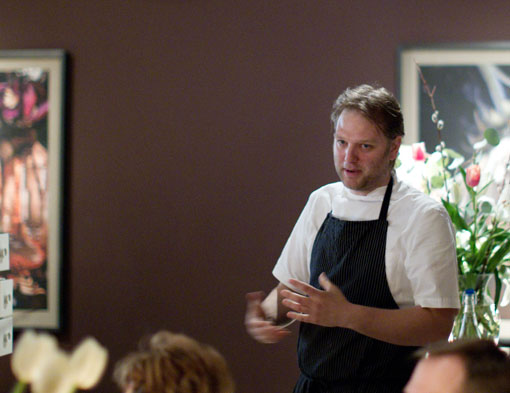 Photo by Chris Machian | minorwhite studios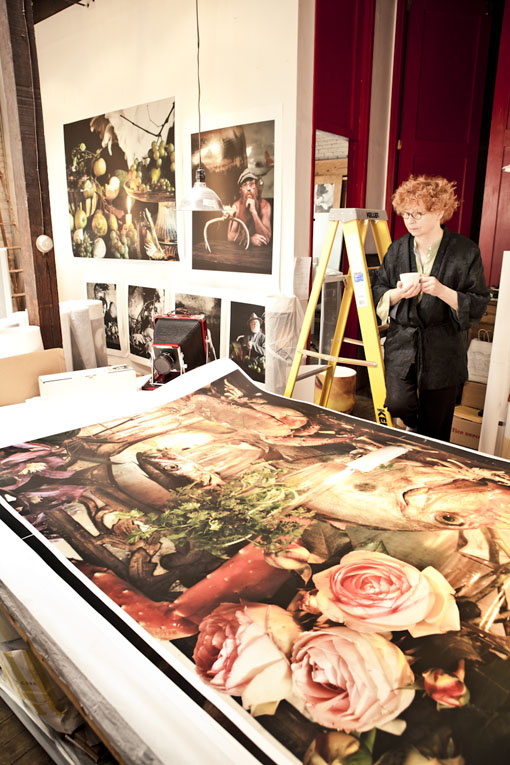 Vera Mercer studio. Photo by Bill Sitzmann | minorwhite studios