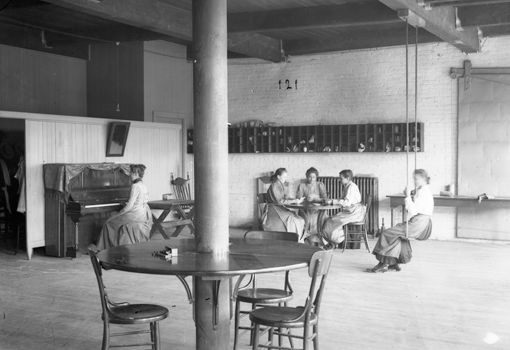 February 4–May 14, 2016
Opening Reception: February 4, 6pm–9pm
Project Space 1, 3
Since 1981, the Bemis Center has provided artists with time and space to produce new work and take creative risks. In this yearlong rotating exhibition, we celebrate thirty-five years of supporting artists from around the world. Time + Space features artwork from multiple generations of artists-in-residence and archival materials that reflect the rich history of our location in Omaha's Old Market. Beginnings, the first chapter of the exhibition, explores earth as medium and subject matter, and was inspired by Bemis's origins as an artist-in-industry program for artists working in clay and ceramic sculpture. Futures, the second chapter of the exhibition, opening in June 2016, will survey science-fiction and futurist impulses in the work of Bemis alumni. Newly commissioned projects and performances will take place throughout the year, celebrating the breadth of Bemis's legacy.
PUBLIC PROGRAMS
Opening Reception
Thursday, February 4, 7pm–9pm
More HERE
Sustaining Artists Series: Starting Art Spaces
Thursday, February 25, 6pm–8pm
More HERE
Open House/Open Studios
Saturday, March 26, 12pm–4pm
More HERE
ARTalk: Liveness Is Critical
Thursday, May 5, 6pm–8pm
More HERE

-
Photo: Louis Bostwick, Recreation room at the Bemis Bag Company, 1916.
Courtesy of The Durham Museum photo archive's Bostwick-Frohardt/KMTV collection.
Installation photographs: Colin Conces.
Performance photograph: Mike Machian.