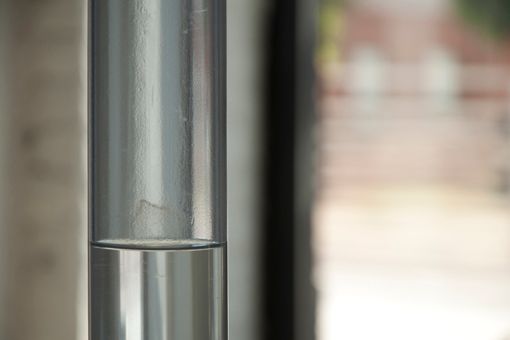 The Rainbow is an artwork that participates in, and is highly contingent on weather. The project embraces fixed and determined principles such as the angle of the sun, the location of Bemis Center's building within the urban landscape and the prismatic potential of a droplet of water — and it openly courts uncertainties, weather being prime among them. In this way, weather can be seen as an intimate and essential collaborator in the project.
As current drought conditions within much of the US, and more intensely throughout the Midwest continue — having been called the worst since the 1950s — the fragility and extreme contingency of The Rainbow are illuminated.
Between June 10th and June 20th, 5" of rain fell on the Bemis Center, filling our storage tanks to capacity at 67,100 gallons. August 16th, we received 0.48" of rain (equivalent to 3,294 gallons) and we currently hold 15,646 gallons in our tanks. We will conserve this water for optimal atmospheric conditions. Upcoming event times will be announced at TheRainbow.org, BemisCenter.org and The Rainbow mobile app.
This work connects us to deep time registers, animates the public realm of Omaha, produces a highly personal experience and in the process amplifies our understanding of the environment and the finite-fragility of our natural resources. As our drought continues, we encourage consideration of the resources and inherent vulnerabilities of this project, and of our larger world.