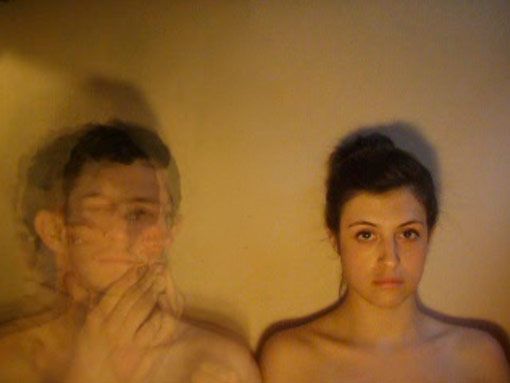 June 29–August 10, 2012
Opening Reception: June 29, 6pm–9pm 
Artist and Curator Talk: June 30, 12pm 
This June, the bemisUNDERGROUND will feature Performing Human, an exhibition of new work by Kan Seidel. Performing Human presents six figures, linked conceptually as three pairs, all inhabiting or pursuing idealized states of identity. By layering and looping literal or abstracted excerpts from these characters' "lives" the work examines how ubiquitous ideals can become destructive, corrupting forces. Seidel's photos and videos illustrate failure, tension and longing hemmed beneath generic ideals such as the perfect relationship, absolute happiness or the American Dream. He brings the viewer into thresholds between hopeless realities and promising delusions, magnifying each player's slippery perch between the two. Seidel presents revealing and exaggerated moments, although the unaware and un-self-aware characters don't seem to consistently notice that they are being observed. Together these figures, self-isolating but inherently connected by their human-ness, form an exhibition of cacophonous and overlapping images and sound.
A graduate of the University of Nebraska Lincoln, Seidel is one of three winners of the 2011 Bemis Center Regional Juried Exhibition. He currently lives and works in Chicago, IL.
Performing Human is curated by Joel Damon, UNDERGROUND Curator.
Exhibitions Presenting Sponsor: Omaha Steaks
Sponsors: Clark Creative Group, Larry Gawel Photography, Chris Headley / OmahaComputerHelp.com, Nebraska Arts Council, Nebraska Cultural Endowment, Quail Distributing, Sherwin Williams, Upstream Brewing Company, Visions Custom Framing, Warren Distribution