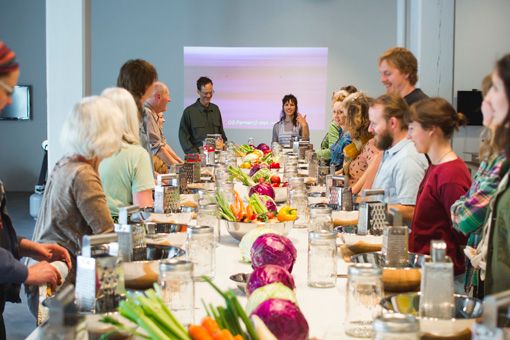 OS Fermentation is part of a new series of social sculptures being developed by artists-in-residence Leila Nadir and Cary Peppermint. Focusing on fermentation, the artists work collaboratively with local communities—human, bacterial, and ecological—to resuscitate historic food practices and to facilitate recovery from "industrial amnesia." During their residency they will present the first iteration of this work-in-progress through three exploratory OS Fermentation salons at the Bemis, including a reading group, a hands-on fermentation workshop, and a tasting party celebrating the global revival of fermentation as a practice of food independence.
Reading Group Chalkboard
On February 26, the artists facilitated a public discussion at the Bemis with over forty people in attendance. Prior to meeting the group was asked to read excerpts from Michael Pollan's book Cooked: A Natural History of Transformation (2013), which generated discursive dialogue about fermentation, food memories, the industrial food system, and modern society's war on bacteria. Participant commentary is documented on this chalkboard.
OS Fermentation "Selfies"
Created in collaboration with microbes (microorganisms causing disease or fermentation), these digital prints are generated by custom electronics and software that allow microbes to take their own "selfies," and then manipulate their images based on pH levels, oxygen, and color values of the fermentation process.
For more information about the OS Fermentation Salon Series, click HERE.
About the artists
Working collaboratively as EcoArtTech since 2005, new media art duo Leila Nadir and Cary Peppermint's environmental art projects take the form of architectural interventions and urban wilderness tours, net art and public performances, experimental documentary and installation, scholarly articles and poetic essays. Their work has been supported by the Whitney Museum of American Art, Center for Land Use Interpretation, NY Foundation for the Arts, NY State Council on the Arts, Andrew Mellon Foundation, and Franklin Furnace Fund. 
Salon and installation photography: Colin Conces
OS Fermentation Salon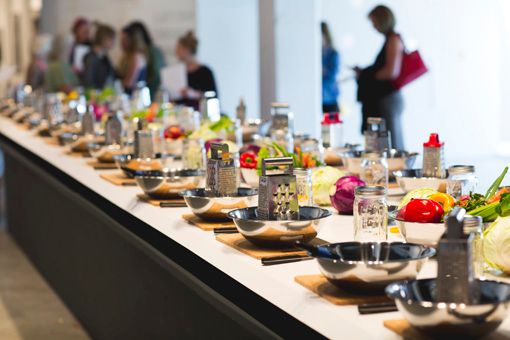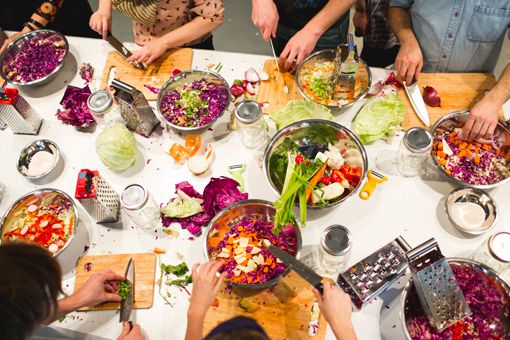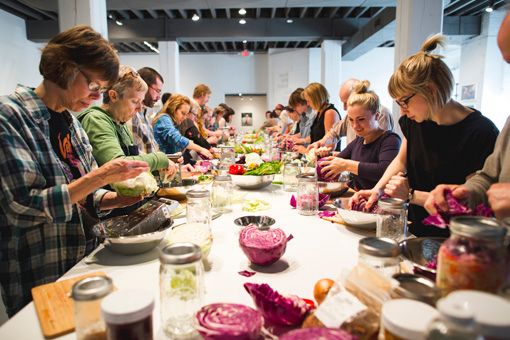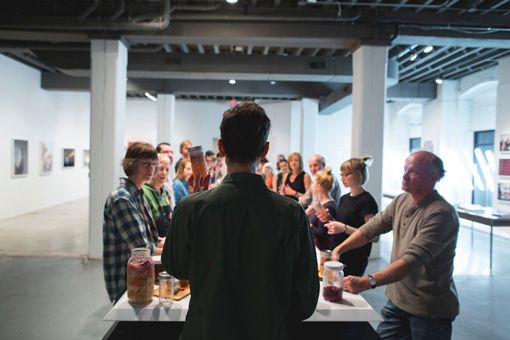 OS Fermentation Tasting Party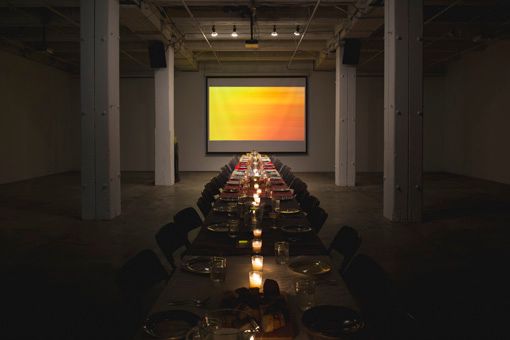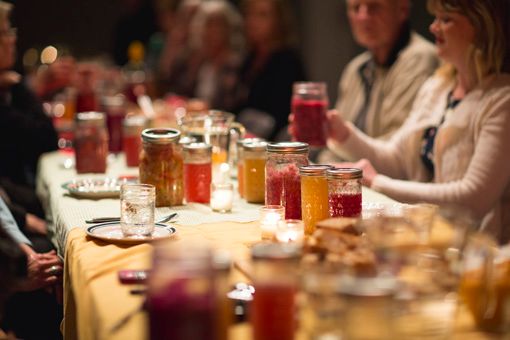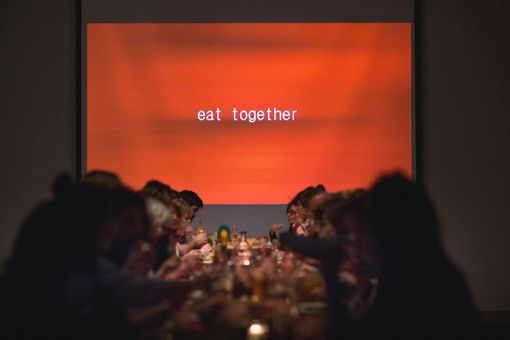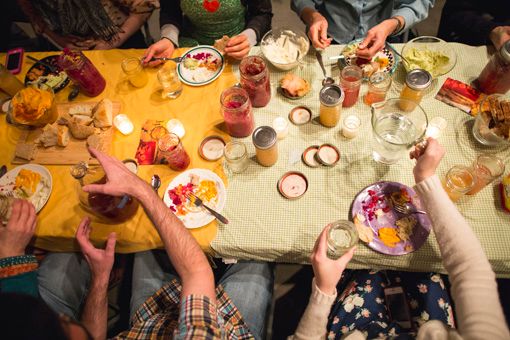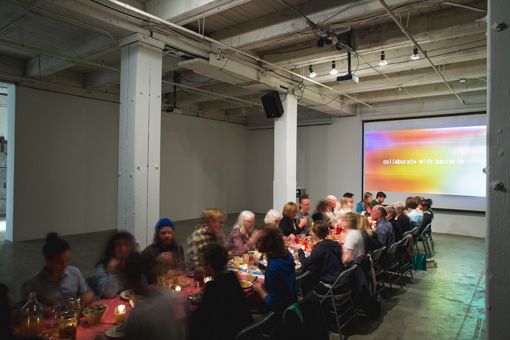 OS Fermentation Installation