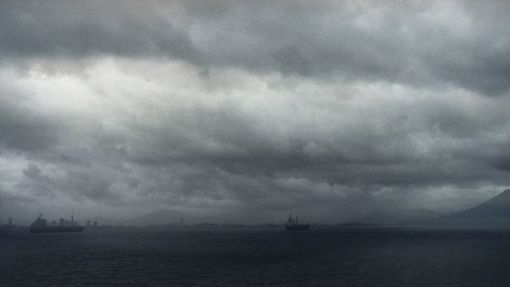 video/crossfading, loop, 2010
February 22–May 1, 2013
The works of Karen Irmer convey existence as a state of permanent transition. Although the various images of landscape were created in diverse settings, their blended common denominators make it that each individual scene can never be definitely located, or identified.
In the film installation loop loop, the artist highlights the poetics of change and the subtleties of mixed perception. Meticulous alterations of a landscape-still unfold in this steadily evolving, idyllically engineered work. One atmospheric image fades into another – a quiet and contemplative metaphor for the ephemeral course of life. With a horizon line constantly in view, but accompanying elements in a state of flux, loop loop appears almost a dream sequence of weather patterns and seasonal transformations.
About the Artist
Karen Irmer (b. 1974) studied at the Academy of Fine Arts in Munich, Germany with Sean Scully and Gerd Winner. In 2002 she was awarded by the Artprize of the City of Augsburg, 2005 she was supported by the Else-Heiliger-Fonds of the Konrad- Adenauer-Foundation Berlin, 2007 she got the fellowship of the Academy of Fine Arts Munich. In 2012 she was an artist in residence at the Bemis Center.
Karen Irmer is represented by Galerie Ruth Leuchter, Düsseldorf and Zweigstelle Berlin.
Exhibitions presenting sponsor: Omaha Steaks
Sponsors: Justin V. Allen Design + Development, Brand Metal Works, Clark Creative Group, Davis Erection and Crane Rental & Rigging, Echo Systems, Education Power | Robert Webber, Larry Gawel Photography, Chris Headley / OmahaComputerHelp.com, Min | Day, Nebraska Arts Council, Nebraska Cultural Endowment, Rybin Plumbing & Heating, Laura and Gregory Schnackel, Sherwin Williams, Mike Sinclair, Upstream Brewing Company, Visions Custom Framing, Warren Distribution