Bemis Center for Contemporary Arts is thrilled to offer its Alumni Residency open to any artist who has participated in Bemis Center's Residency Program or has exhibited at Bemis since the organization's founding in 1981. Jenny Yurshansky was chosen to receive a 4–6-week residency at Bemis Center in 2021, including financial support, to continue their research and work from an international pool of 46 artists.
JENNY YURSHANSKY
2021 ALUMNI ARTIST-IN-RESIDENCE
Jenny Yurshansky is a Los Angeles-based American artist born in Rome by way of Soviet-era Moldova. Her current project deals with the legacies of loss experienced by the ever-expanding group of people like herself who have lived through the refugee experience and its unfolding effects as it carries through generations. During her alumni residency, Yurshansky will extend the creation of this body of work, which was developed, in part, at Bemis in 2018 and debuted at the Los Angeles Municipal Art Gallery in 2019. She plans to construct a new large scale installation which involves a "family tree" re-imagined as blackened climbing rose over a trellis; a series of embroideries that utilize imagery from traditional Moldovan folk sampler patterns combined with uncanny images of children and families from Soviet-era alphabet primers; and a large-scale weaving.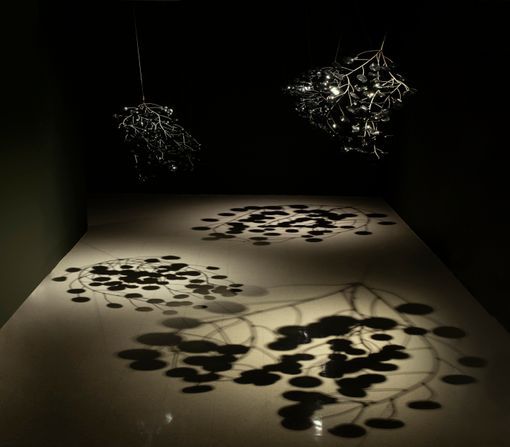 Alumni Residency applications were reviewed and finalists were selected by a panel including Chris Duncan, Artist, Curator, and Publisher of LAND AND SEA, Oakland, CA; Francesca Fuchs, Artist, 2D Department Chair Glassell School of Art, Museum of Fine Arts Houston, Houston, TX; and Fred Stonehouse, Associate Professor, Art Department, University of Wisconsin- Madison, Madison, WI. Finalists were then reviewed and chosen by Kimberli Gant, Ph.D., McKinnon Curator of Modern & Contemporary Art, Chrysler Museum of Art, Norfolk VA; Jennie Lamensdorf, Bay Area Lead of the Facebook Art Department, Co-Founder of Forward Union, and independent curator, San Francisco, CA; and Humberto Moro, Deputy Director and Senior Curator, Museo Tamayo, Mexico City, MX and Adjunct Curator, SCAD Museum of Art, Savannah, GA.