$100 Art Sale a Resounding Success!
Posted on 05/01/2011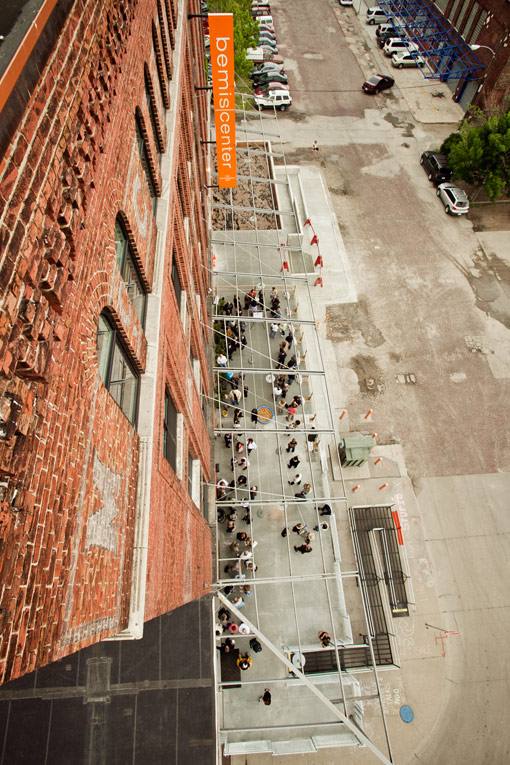 Photos by Justin Limoges
It was the art equivalent of Black Friday. At least, that's what it looked like at 9:00 am on June 10, 2011, as eager art buyers began lining up 10 hours before the bemisUNDERGROUND's $100 Art Fundraiser even began.
As the doors opened, those dedicated few at the front of the line rushed downstairs for their pick of over 170 pieces donated by local, regional and national artists. At only $100 each, all the art on display was an incredible deal. All in all, over 400 artists, collectors and patrons made it down to the UNDERGROUND on Friday and Saturday.
While certainly the focus, great art was just one aspect of the $100 Art Sale. Music by DJ Brent Crampton, wine from Quail Distribution and Upstream Brewing Co. beer combined to create a party atmosphere. In addition to the artwork for sale, four incredible pieces by nationally known artists were raffled off. The lucky winners were:
Gretchen Hover – Laurie Victor Kay, Les Chaises Bleues
Steve Stenglein – Rene Gagon, Circus Mike
Annette Smith – Shepard Fairey, Sunset & Vine Billboard
Julie Burt – Mary Zicafoose, The Upper Prairie / Uune
Laura Iliff – Deborah Masuoka, Bird Head
In total, the fundraiser raised over $13,000. Thank you to all the artists that donated works and to everyone who attended and made the 2011 $100 Art Sale such a success. All proceeds will go towards the bemisUNDERGROUND's mission of providing opportunities for regional artists to exhibit, creating a stronger community through ongoing dialogue about the arts.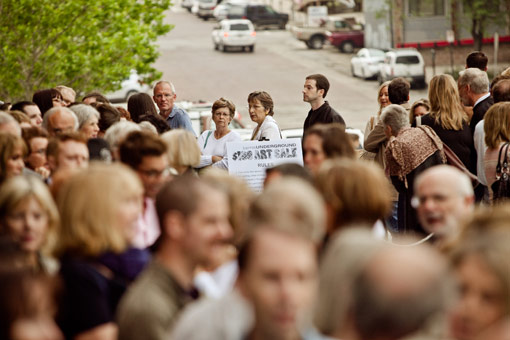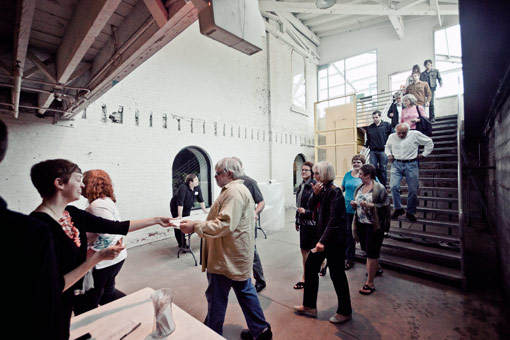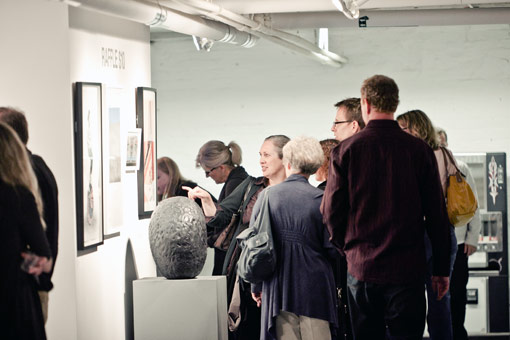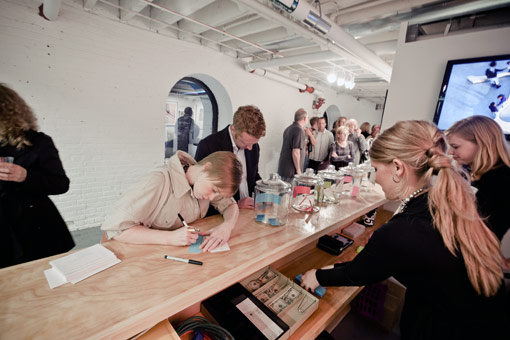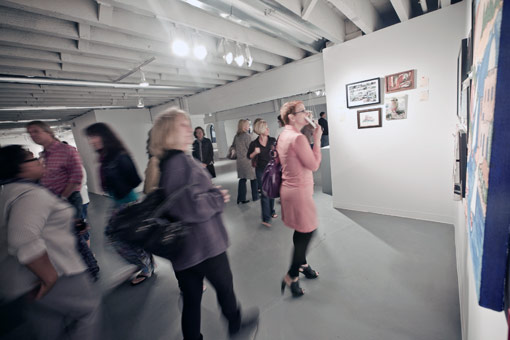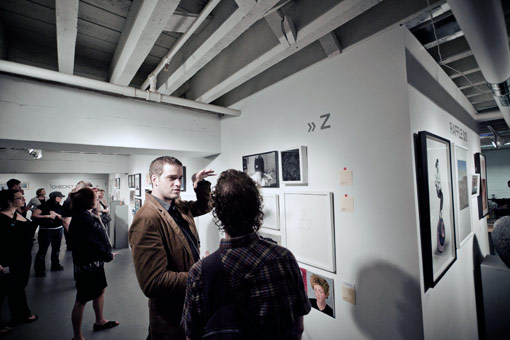 Exhibitions Presenting Sponsor: Omaha Steaks
Underground Presenting Sponsor: Lincoln Financial Foundation
Sponsors: Clark Creative Group, Larry Gawel Photography, Chris Headley / OmahaComputerHelp.com, Nebraska Arts Council, Sherwin Williams, Quail Distributing, Upstream Brewing Company, The Andy Warhol Foundation for the Visual Arts, Visions Custom Framing, Warren Distribution