AULD LANG SYNE DURING JANUARY ARTTALK MEANS A NEW TAKE ON OLD STANDARDS
Posted on 10/12/2007
Every January, it's out with the old, in with the new. But during our First Thursday ArtTalk on January 3rd at 7:00 p.m., you can have it both ways. Look forwards and backwards with Artist-in-Residence Laura Johnson, Adam Parker Smith and Hunter Stabler as they provide fresh takes on old standards like paper cutouts, plush dolls and paper airplanes. The New Year never looked more promising.
Click here to read the full press release.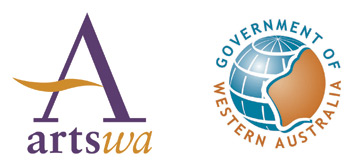 *Laura Johnson's residency is funded by The Department for Arts and Culture, Western Australia.