Heartland Family Service, founded in Omaha in 1875, is a non-profit, non-sectarian social work agency. They help parents who struggle; couples who want to save their relationship; children who are removed from unsafe homes; teens who made the wrong decisions about alcohol, drugs or crime; survivors of family violence; low-income families–mostly women and children–who fall into homelessness; and many, many more who need a helping hand to get back on track. Annually they serve 35,000 to 40,000 people in twelve counties.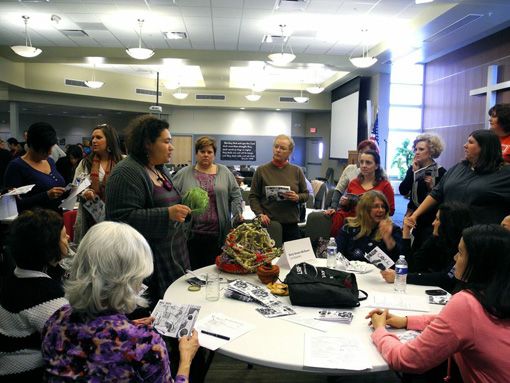 PARTICIPATING PROGRAMS
Family Works NE (Omaha, NE and Council Bluffs, IA): Residential substance abuse treatment for pregnant women and women with children; a unique program that allows children to remain with their mothers through the duration of their treatment. Program serves 10 mothers at a time. Average residential treatment length is 4-6 months.
Youth Links (Omaha, NE): Residential triage center for troubled youth, an individualized program that help youth re-enter or remain in the community safely. Program houses up to 20 youth at a time. Ages range from 10-18, average age is 15. Average length of youth stay is 3-45 days.
Children's Emergency Shelter (Omaha, NE): Residential protection for youth removed from their homes due to neglect, abuse, or high risk. Program houses an average of 18 youth at a time. Ages can range from 0-18; average ages are 15-18. Length of youth stay ranges from 2 days to several months; average is 20-25 days.
Jefferson House (Fremont, NE): Residential safety and guidance for troubled youth removed from their homes due to neglect, abuse, or high risk. Program houses 12 youth at a time. Average ages range from 12-17 and length of stay ranges from 30 days – 9 months.
Assertive Community Treatment (Council Bluffs, IA): Community-based care and treatment for adults who are challenged by chronic mental illness. Program serves approximately 50 clients allowing them to remain in their homes and live independently in the community.
Ready in 5 (Omaha, NE): Kindergarten readiness program for refugee children and their families. Children ages 3-5. Daily attendance is 3-12 children, on average 7-8. Most of the children currently enrolled are Karen from Burma or Thailand, a cultural ambassador (interpreter) is present during sessions in addition to program manager/teacher.
Therapeutic School (Council Bluffs, IA): K-12 school provides full day academic and therapeutic programming for students with major mental health diagnosis. Current enrollment is 72 students.
Ruth Solomon Girls Center (Omaha, NE): Educational, cultural, social and recreational programming for girls. During the school year, average after-school daily attendance is between 20-30, ages 5-15. During the summer, full-day programming is provided and serves approximately 70 girls.
Senior Center (Omaha, NE): Recreational, social and nutritional programming for individuals age 60+