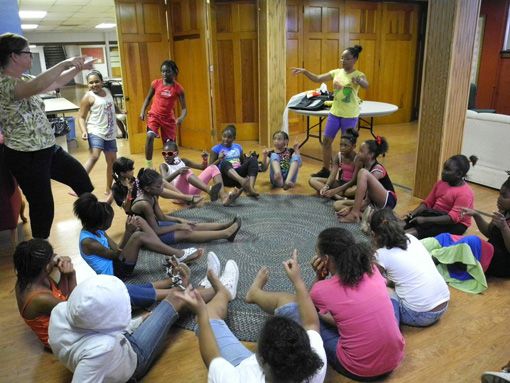 Community Artists Wanted
Want to get out of your studio and into the community? Are you passionate about working with diverse groups and individuals? Interested in gaining new perspectives and expanding your practices while supporting positive experiences for others?
The Bemis Center for Contemporary Arts is currently looking for exceptional artists interested in Community Arts residencies in partnership with Heartland Family Service. Applications are open to artists working in ALL media and disciplines including but not limited to visual arts, writing, music, theater, storytelling, performance, dance and movement.
This innovative Community Arts Residency program emphasizes two-way engagement offering exceptional arts experiences for individuals served by the Heartland Family Service programs and the unique benefits and experiences gained by artists through support and access to directly engage our community and human service programs. Projects and activities are to be artist developed and artist led. Focused on the Bemis Center's artist-centered mission; the program emphasizes the impact of community engagement on artists' studio/professional practices.