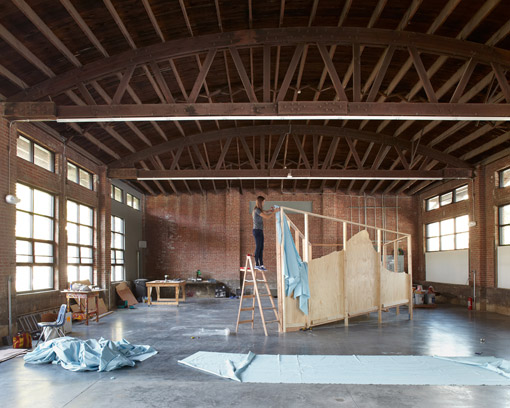 UPCOMING ARTIST RESIDENCY APPLICATION DEADLINES:
JANUARY 2014 - JUNE 2014
Application Deadline: February 28, 2013
JULY 2014 - DECEMBER 2014
Application Deadline: September 30, 2013
Our application is only online, please follow the link above to complete your application to the Residency program. You will be prompted to:
* Complete the application. The application will ask for the contact information of three references. Letters of recommendation are not required.
* Submit a current resume and/or CV. Collaborative teams must submit individual resumes/CV.
* Upload up to 10 images, video and/or audio clips of your work created in the last two years.
* Provide image details for each image file (title of work, date executed, media and dimensions). Add any brief narrative necessary to inform the jury about each individual work.
* Pay the $40.00 (US Dollars) application fee.
Foreign Applicants Please Note:
* Accepted applicants must be able to speak and understand English.
For more information about the Artist Residency Program please contact Heather Johnson, Residency Program Manager, at 402.341.7130 x 12 or via e.mail at heather(at)bemiscenter.org
[My Bemis Center residency was] amazing! Especially getting a chance to attend the annual auction was superb! I was struck by the passion the art community in Omaha has.
Mayumi Amada, Sculpture/Installation, Minneapolis, MN
Former resident October - December 2009
Read more »
The Bemis Center is a proud member of the Alliance of Artists Communities.


---