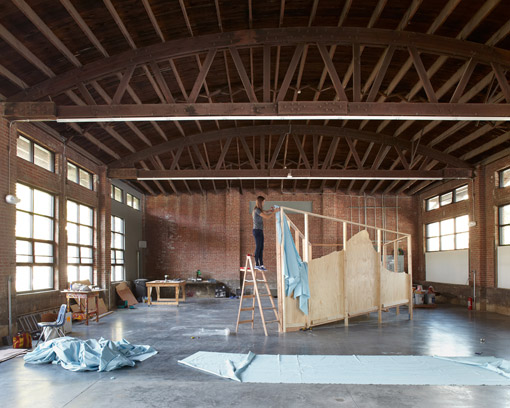 September 30, 2013 applications are currently under review. Selections are being made, and all applicants will be notified on or before December 31, 2013.
2014 ARTIST RESIDENCY APPLICATION DEADLINES:
We are currently undertaking a review of the residency program and the application process to ensure that it reflects current contemporary art practices so that we can better supports artists. The application forms for the February 28, 2014 deadline will be live on January 10, 2014.
JANUARY 2015 - JUNE 2015
Application Deadline: February 28, 2014
JULY 2015 - DECEMBER 2015
Application Deadline: September 30, 2014
For more information about the Artist Residency Program please contact Holly Kranker, Interim Residency Program Manager, at 402.341.7130 x 12 or via email at hollyk(at)bemiscenter.org
I can't say enough how fabulous and supportive the environment of Bemis is to my creative process…I worked constantly, pretty much every day for long hours, and it was a treasure to have this time. I can honestly say it has been one of the most productive residencies I have ever been on..
Stephanie Syjuco, 
Mixed-Media, Conceptual, San Francisco, CA

Artist-in-Residence May – August 2013
Read more »
The Bemis Center is a proud member of the Alliance of Artists Communities.


---