Thursday, November 15 | 7:00 p.m.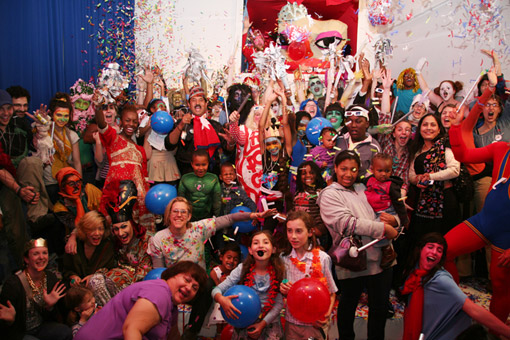 Description:
Whoop Dee Doo, based in Kansas City, Missouri, presents recent footage from projects and live shows in Portland, Oregon, San Antonio, TX and Baltimore, MD. Come hang out at the firepit, eat some BBQ and have a beer!

About Whoop Dee Doo:
Whoop Dee Doo (www.whoopdeedoo.tv) is a non-profit organization that works closely with underserved youth, adolescents and adults through workshops, community collaborations and live variety shows. Through our programming, Whoop Dee Doo strives to not only break down stereotypes and barriers between age, gender, culture and sub-culture, but to form and foster unique collaborations between unlikely pairings of community members that ultimately blossom into exceptional and meaningful interactions. Whoop Dee Doo collaborates with performers and artists of all backgrounds and specialties- from science teachers and Celtic bagpipers to traditional clogging troupes, West African dance teams, Tibetan throat singers, bodybuilders, barbershop quartets, and punk bands. This chaotic mix creates an unexpected and endearing experience, and invites a cross-generational and cross-cultural dialogue.

Whoop Dee Doo has created commissioned projects for organizations including the Bemis Center for Contemporary Arts (Omaha), Deitch Projects (New York), the Smart Museum (Chicago), The Kemper Museum for Contemporary Arts (Kansas City), Loyal Gallery (Sweden), the Time-Based Arts Festival/Portland Institute of Contemporary Art (Portland, OR), the Pennsylvania Academy of Fine Arts (Philadelphia, PA), LegalArt, Art Live Fair and Miami Dade College in Miami, FL, and City Arts/Maryland Institute College of Art (Baltimore, MD).

They presented in the Bemis Center's Pre-Conscious Space on July 29, 2009.