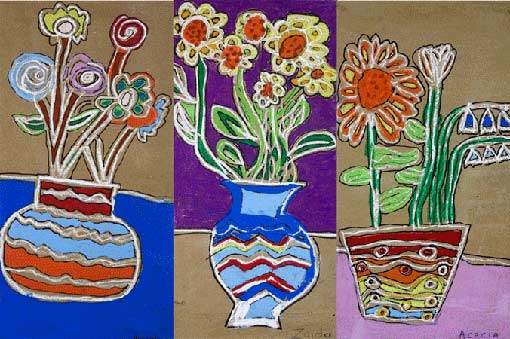 Brancroft Elementary Banner Series
Throughout the 2005–2006 school year, local Bancroft Elementary students took an active role in designing and making a series of banners featured on Bill Seidler Jr.'s community visual arts facility, formerly Bob's Grocery Store, on the southwest corner of 10th and Bancroft Streets. The Bemis Center worked closely with Bancroft's art instructor Dave Manriquez in creating the original artwork for this community-based public art project.
The Bancroft Elementary Banner Series featured artwork specifically about the Deer Park and Dahlman Neighborhoods, a focus that created excitement and anticipation for the students as they created images to coincide with some of their neighborhood's major events. The project also included making botanical banners for the Lauritzen Gardens Antique & Garden Show, Cinco de Mayo banners, and College World Series.
Natalie Linstrom, former Community Arts Coordinator, said: "This project provides Bancroft students with a public venue to display their pride and ownership in their school and community. By directly making the art and having a say in which art will be in their neighborhood, they have a 'visual voice,' a way to show the public what their world looks like. Very few collective activities instill a greater sense of pride in a community than a large-scale art project like this."
Art 4 Omaha sponsor Bill Seidler, Jr. said: "The intersection of 10th and Bancroft is the crossroads for major attractions in Omaha. The murals show the connection the neighborhood has to the Botanical Gardens, the zoo, the stadium, Sokol Auditorium and the Old Market. It helps show visitors that art is important to the people of Omaha and that we are a dynamic and vibrant city."
For more information about the Bemis Center's Community Arts projects, or to become a Community Arts volunteer, donor or sponsor, please call Holly McAdams at 402.341.7130 x 25 or email: holly@bemiscenter.org
Art 4 Omaha Project 3: Bancroft Elementary Banners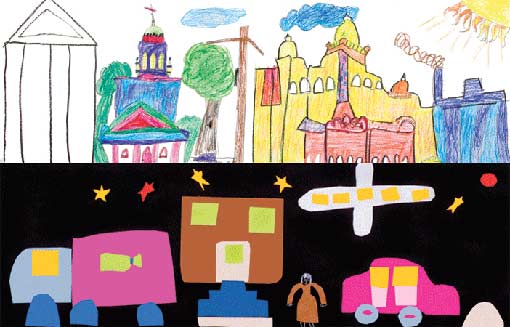 Neighborhood Banner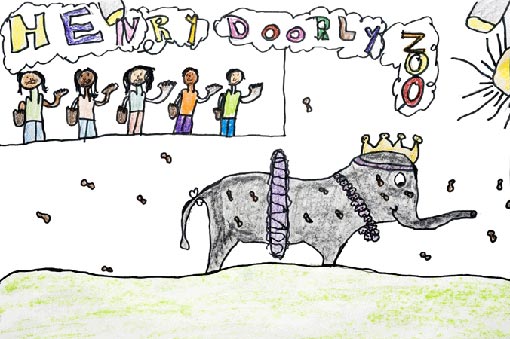 Zoo Banner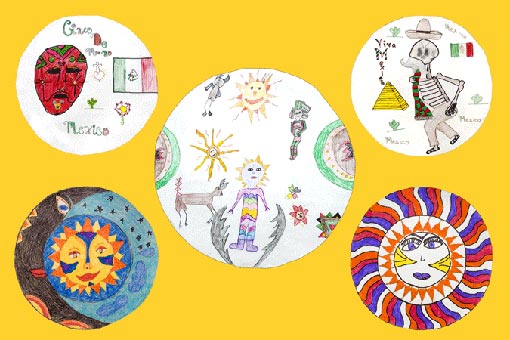 Cinco de Mayo Banner

Baseball Banner
Project Sponsors:
Tenth & Bancroft, LLC
Andrey Mikityuk Photography
Art-Fac Graphics, Ltd.
Clark Creative Group
Stephan Grot
Nebraska Arts Council
Omaha Steaks
Peter Kiewit Foundation
The Andy Warhol Foundation for the Visual Arts, Inc.