The Bemis Center, Valmont Industries and Qwest Center Omaha – A Match Made in Creativity and Forged in Solid Steel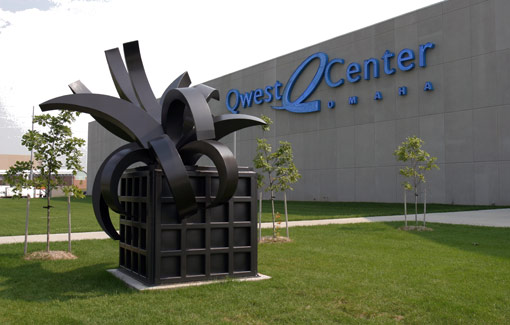 The Bemis Center for Contemporary Arts created the Artist-in-Industry Steel Collaboration Project with Valmont Industries and Qwest Center Omaha as a way to bring dynamic contemporary art directly to the public. Forty-one artists submitted proposals to the Bemis Center's national sculpture competition, and Catherine Ferguson, David Helm, Matt Lowe, Jackie Sterba and R. Justin Stewart were awarded the opportunity to create large-scale steel sculptures for Qwest Center Omaha. An independent jury of national and regional arts professionals selected the chosen sculptures, and each artist received a $5,000 honorarium from the Bemis Center in recognition of their artistic achievement. The Artist-in-Industry Steel Collaboration Project was made possible by Valmont Industries, who donated resources, materials, studio workspace, access to machinery and fabrication assistance to the sculptors. Most notably, Valmont's highly-trained technicians Tyler Pearce and Randy Banghart enabled the artists to realize their sculptures at six-times larger than their proposed models, and their expertise enabled the resulting public art to coordinate perfectly with the architecture and atmosphere of Qwest Center Omaha.
About Valmont Industries:
As one of the world's leading manufacturers of fabricated steel products, Valmont Industries, headquartered in Valley, NE, provides steel to businesses, governments and civic projects worldwide. Wherever you live, whatever you do, chances are Valmont is a large part of your life. Lighting and traffic poles guide your way. Utility poles bring power to your home and business. Communication poles and towers enable your wireless communications. Irrigation equipment brings much-needed water to cropland while conserving fresh water resources. Valmont's long-lasting finishes improve products around the world every day.
For more information about Valmont Industries, visit www.valmont.com