July 15 - August 13, 2011
Opening Reception: Friday, July 15 | 6:00 - 9:00 p.m.




Gallery Talk: Saturday, July 16 | 12:00 p.m.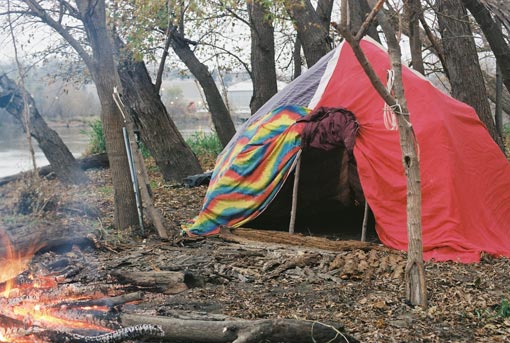 "You don't know you have a leash around your neck and that it is tied to a peg if you just sit by the peg. You don't feel a tug or restraint. It is only when you try to stray beyond a certain parameter that you feel the tug." -Michael Parenti
In the early hours of June 18, 2011, Omaha artist Kjell Erik Peterson will slip his self-crafted canoe, Vasudeva, into the waters of the Missouri River actualizing an experiment in transformation. This is among a series of experiences the artist plans to share, culminating in From the Redwood Forests..., a Bemis Underground exhibition that will investigate the concepts of identity, place and human interconnectedness via the landscape.
From the Redwood Forests... will consist of documentation of Peterson's river voyage —including the canoe itself, as well as figurative ceramic and installation work, drawings and photographs.
An Olympia, Washington native, Peterson received a BFA from California College of Arts and Crafts in Oakland and San Francisco, with an emphasis in ceramics. He recently moved to Omaha to study with Jun Kaneko and continues to work mainly in ceramics. From the Redwood Forests... will be Peterson's first solo show in Omaha.
From the Redwood Forests... is curated by Joel Damon, Underground Curator.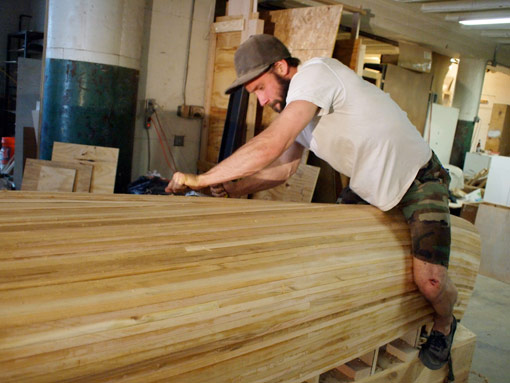 Exhibition program is presented by: Omaha Steaks
bemisUNDERGROUND is presented by: Lincoln Financial Foundation



Sponsors: Chris Headley | OmahaComputerHelp.com, Clark Creative Group, Larry Gawel Photography, Nebraska Arts Council, Quail Distributing, Sherwin Williams, The Andy Warhol Foundation for the Visual Arts, Upstream Brewing Company, Visions Custom Framing and Warren Distribution