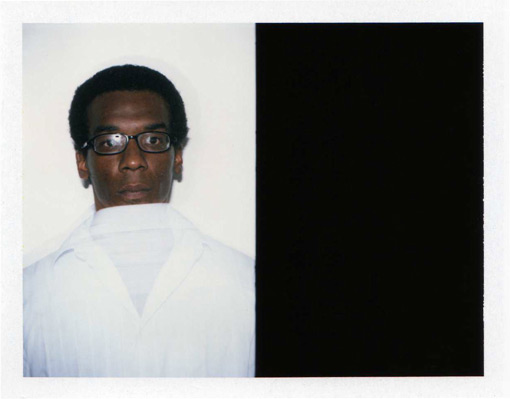 Opening Reception: Friday, March 25 | 6:00 - 9:00pm
Juror Talk: Saturday, March 26 | 12 noon
March 18 - April 16, 2011
The Bemis Center is proud to present its first Regional Juried Exhibition, presented throughout the Bemis Underground galleries. This exhibition highlights new talent and perspectives and forms new connections across contemporary art practices within the greater Omaha, Lincoln and Missouri Valley region. Expanding the Bemis Center's mission to support exceptional talent, the exhibition provides a platform to consider emerging artists alongside mid-career and established artists in the cultural hub of eastern Nebraska's contemporary arts community.
The exhibition's juror, Kate Hackman chose 36 artists from 217 submissions, and their work spans diverse media, subjects and approaches. The exhibition includes recent MFA graduates, current BFA students, artists well known to the regional art community and some exhibiting professionally for the first time; their ages range from 22 to 88.
The three recipients of the Juror's Award were Brittan Rosendahl, Andrea Borovski and Kan Seidel and will be awarded $500 and a 2012 solo exhibition in the Bemis Underground. The winners were announced by the juror at the opening reception on March 25.
Exhibiting Artists
Will Anderson, Alexandra Borovski, Michael Burton, Peter Cales, Matthew Carlson, Angeles Cossio, Jodi Cramer, Gary Day, Ryan Fisher, Ann Gradwohl, Neil Griess, Tim Guthrie, Nikolaus Hansl, William Hess, Drew Lueders, Lauren Mabry, Jessica Machacek, Laura Mohr, Sean P. Morrissey, Emma Nishimura, Lonnie Potter, Derek Pressnall, Brittan Rosendahl, Megan Sanders, Kan Seidel, Audrey Stommes, Meghan Sullivan, Trudie Teijink, Jeffrey Thompson, Alison VanVolkenburgh, Robert Walters, Ella Weber, Z Xonk, Jason Young and Arjan Zazueta.
About the Juror
Kate Hackman is Associate Director of Charlotte Street Foundation (www.charlottestreet.org), a Kansas City-based non-profit organization recognized nationally for its multifaceted support of individual artists and its community impact. Through a range of programs and initiatives, Charlotte Street provides grants, commissions, studio residencies, and professional development training for artists, as well as presenting multi-disciplinary contemporary arts programming on ongoing basis, with a focus on the work of emerging artists. While helping to lead the organization as a whole, Kate specifically oversees its Urban Culture Project and Art through Architecture programs (www.artarch.org). Of particular interest is fostering the growth of Kansas City as an emergent arts hub, and facilitating connections and collaboration among leading-edge artists and arts endeavors in the Midwest region.
In the news:
Win! Place! Show! by Michael J Krainak, courtesy of The Reader, March 23, 2011
Exhibit showcases diversity of 36 artists by Niz Proskocil, courtesy of the Omaha World Herald, March 24, 2011
And the winners are... by Sarah DaCorta, courtesy of Omahype, March 29, 2011
The Exhibition program is presented by: Omaha Steaks
The bemis|Underground is presented by: Lincoln Financial Foundation


Sponsored by: Chris Headley | OmahaComputerHelp.com, Clark Creative Group, Larry Gawel Photography, Nebraska Arts Council, Sherwin Williams, Quail Distributing, The Andy Warhol Foundation for the Visual Arts, Upstream Brewing Company, Visions Custom Framing and Warren Distribution