Aileen Tobin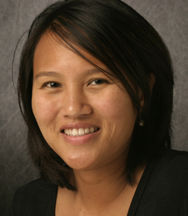 Director of Operations
Aileen Tobin joined the Bemis Center in August of 2006 as its Administrator and was promoted to the Director of Operations in 2010 assuming all managerial duties pertaining to the financial and general operations including strategic planning, human resources and overseeing administrative responsibilities.
Previously, Aileen worked at Bluestone Development as an Accounting Assistant. She also held several roles at Mid-America Agency Services, Inc., including Payroll Specialist and Accounts Payable Specialist. Prior to her relocation to Omaha, Aileen worked as a Customer Service Manager for Netclerk, Inc. in San Francisco. She earned an AA degree from Diablo Valley College in Pleasant Hill, CA and her BA in Psychology from San Francisco State University in San Francisco, CA.
If you have any administrative questions about the Bemis Center, please contact Aileen at 402.341.7130 x10 or via email at aileen(at)bemiscenter.org.